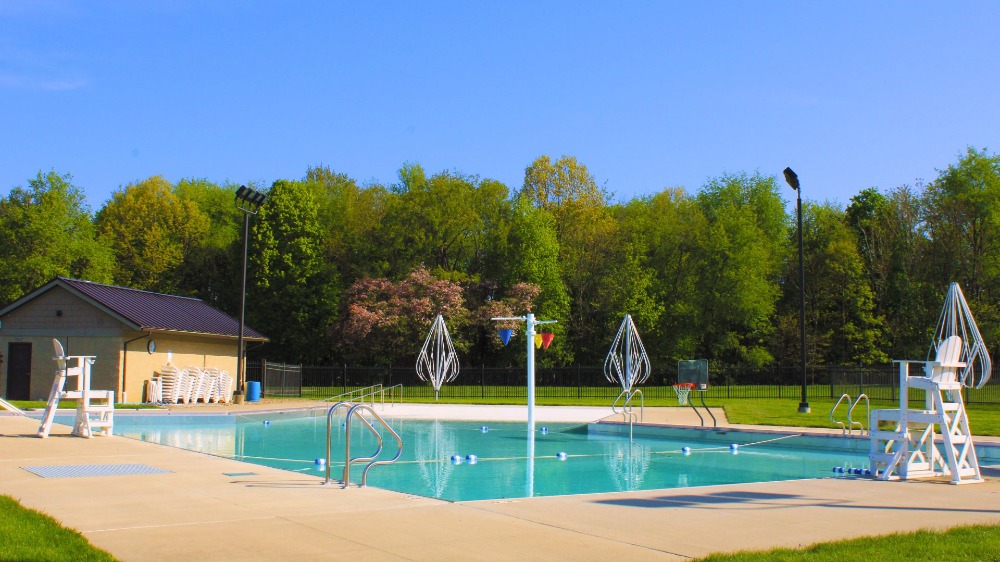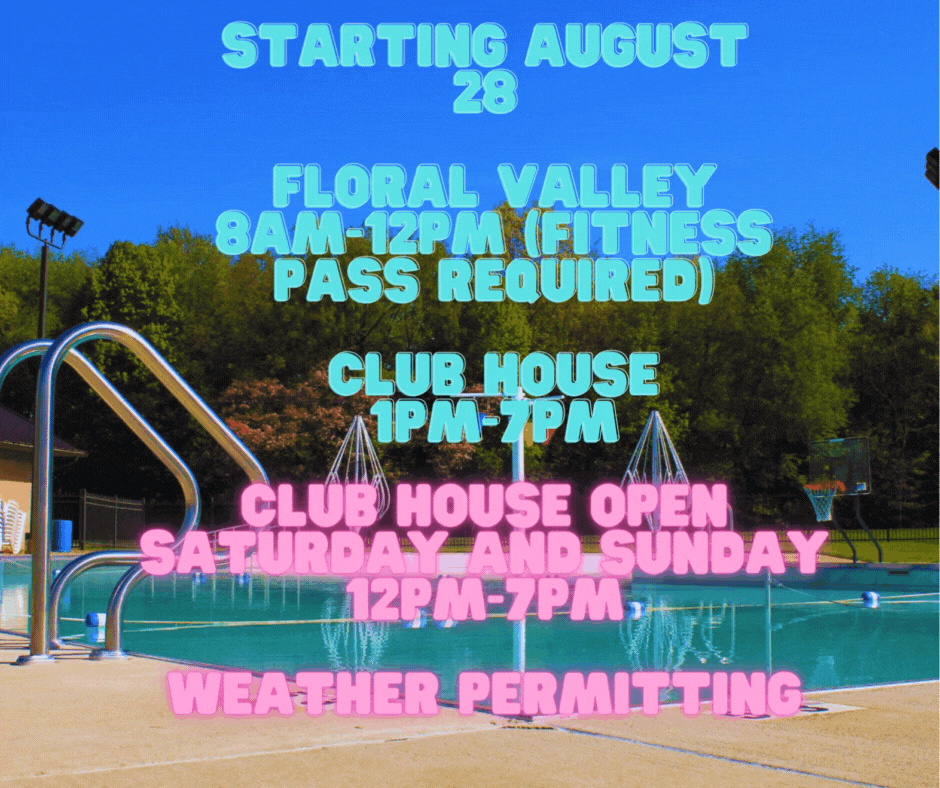 OPEN DAILY FROM 1:00-7:00 p.m. (WEATHER PERMITTING)
Note: If the outdoor pool closes due to weather, AVPOA will open the indoor pool at Floral Valley where you can relocate for that day.
Sign up for alerts, click here to be notified of pool closures. Fill out the information at the top of the form, scroll down toward the bottom until you see "TO SIGN UP FOR APPLE VALLEY..." and select the box "Community Events and Notices"
The zero entry pool is for property owners and their guests*. The pool is heated, fenced and gated. Once inside the gate, you must sign-in at the area provided. Chairs are available for lounging by the pool as well as a few large umbrellas located just off the pool deck, which provide areas of shade. Fun features include a slide, spill buckets, and a basketball hoop. Floating devices and toys are permitted. A maximum of 50 people in the water per lifeguard is permitted. (See outdoor pool rules).
*A property owner may bring 6 guest per family unit. There is a per guest fee of $2.00.