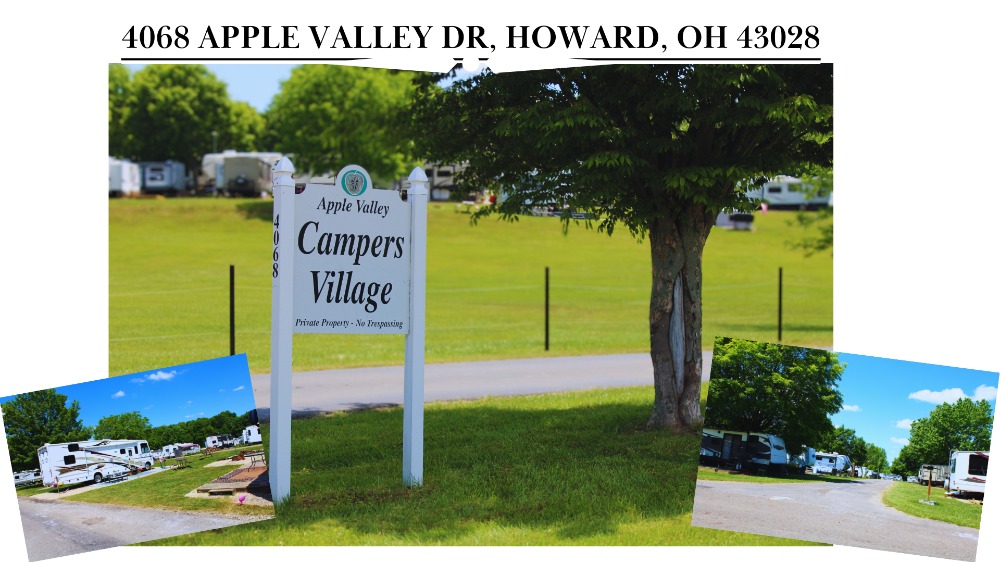 Campers Village is a place for property owners, in good standing, and their guests to camp in RVs, campers or tents. The office is located as you enter the village.



*PERTAINING TO GUESTS:

If you have family members or guests camping, the property owner must stop at the Campers Village office to show AVPOA ID and sign a form for their guests. Family Passes and guest campers are not permitted to have seasonal "long-term" camping. It is reserved for members.





According to Campers Village Rule III. Advanced Reservation Site, (C) There is a limit of 14 days on any reserved site. Should you wish to stay longer (not to exceed 30 days), please advise the campground office and they will assist you depending on availability.




 

Here you can

:

Pay your assessments and/or camping fees.
Obtain your property owner ID card, Access Card, or Fitness Membership.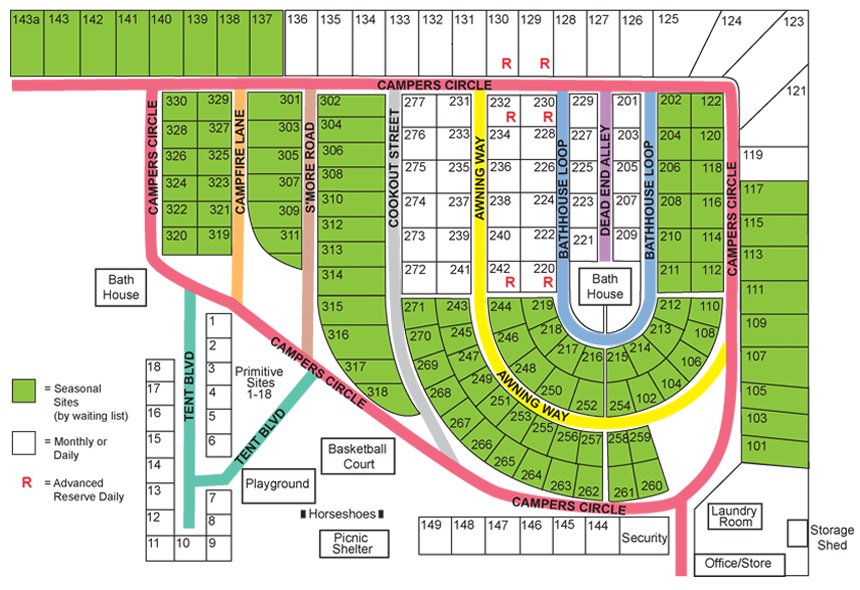 This facility offers electric and water hookups, playground with shaded seating, basketball court, horseshoe pit, picnic tables, and a picnic shelter, as well as grills. There is also a laundry room and 2 bathhouses.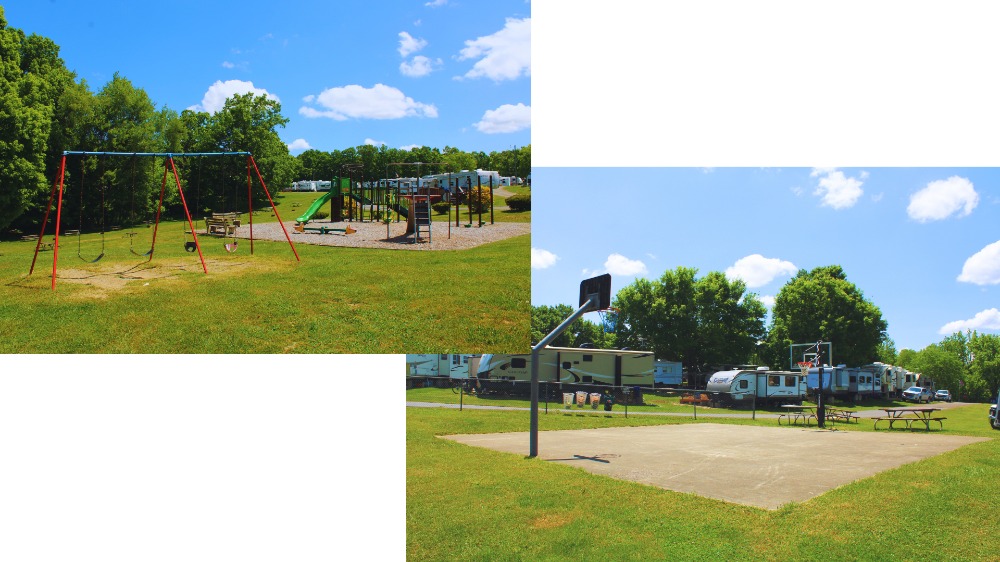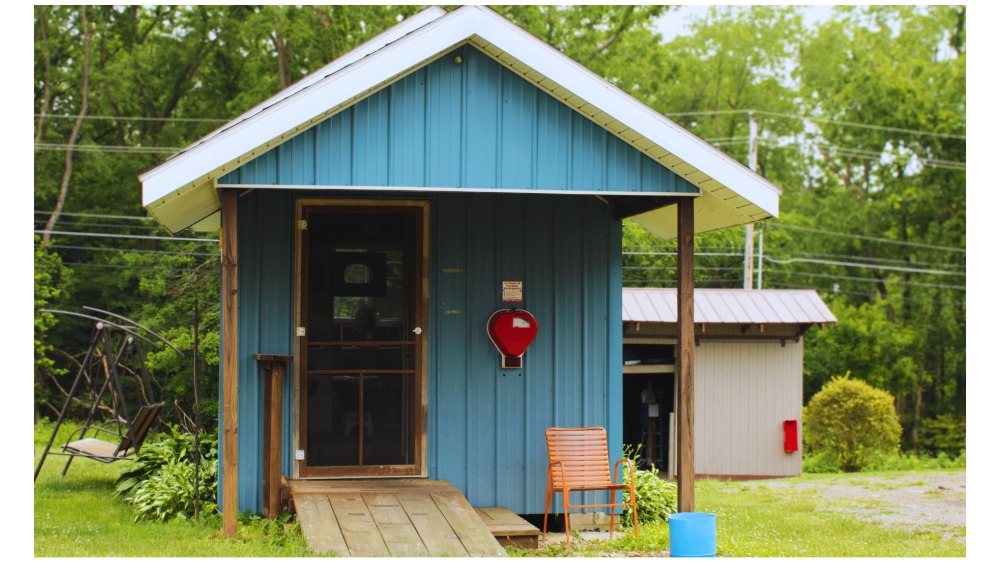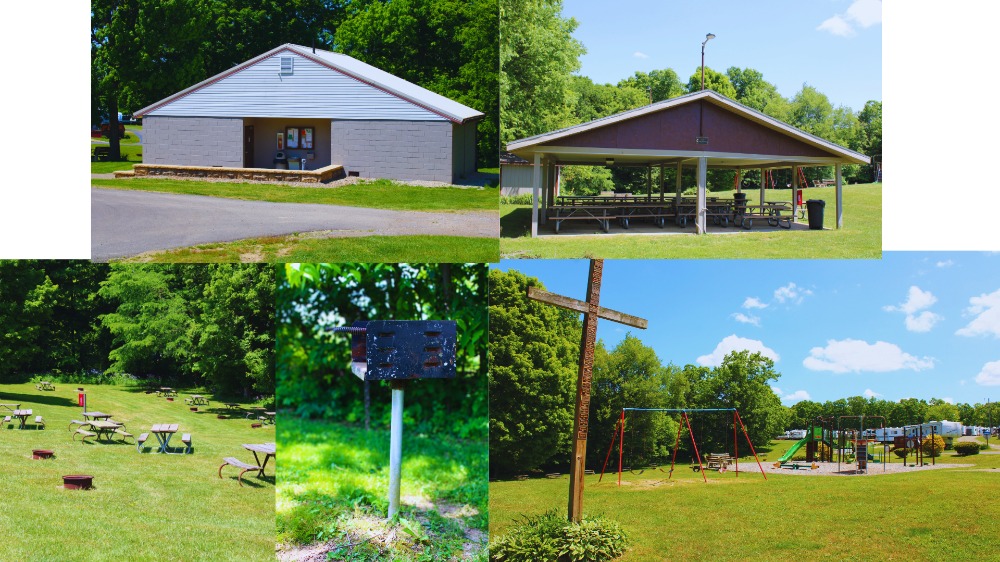 Throughout the week (M-F) the picnic shelter is on a first-come, first-serve basis (no cost).

SHELTER RESERVATION ON WEEKENDS (IN-SEASON*)
If you wish to reserve the picnic shelter on Saturday or Sunday (in-season*) a request form must be filled out and payment (cash or check) must be received by the Administration Office.  *[Memorial Day (May) through Labor Day (September)].

Only campers may use designated parking area for boats and boat trailers. All campers and decks, except ones on seasonal sites, must go in storage area, or be taken home at end of season (Nov. 1) of each year. Boats and boat trailers must also be taken at this time. There is a storage area for those who don't want to camp, but need to store their RV or camper. (See Fees).




FEES 
All fees must be paid when you arrive. First-come, first-serve basis, money in hand. This means if you come in on Wednesday to get a site for Saturday, you start paying from Wednesday through to the last day you camp. This includes primitive sites.